Rental terms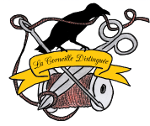 Contact us
By email or telephone in order to confirm item's availability. Information may be requested concerning precise measurements, especially for cases where costumes may need to be adjusted.
Prices
All prices include VAT and a surcharge to cover the cleaning of costumes upon their return.
Costume prices may vary depending on the item and certain other criteria such as the fragility of certain costumes and cost of upkeep.
Special family and group rates.
Payment
Cash, cheque or bank transfer upon return of the item to be rented.
A security deposit in the form of a cheque to the amount of the total value of the item is requested for each rental and will be given back to the customer upon the return of the rented item.
Delivery
Depending on the delivery location, costs are to be borne by the customer.
Return and exchange
Date and place of return are to be agreed upon at the time of hiring